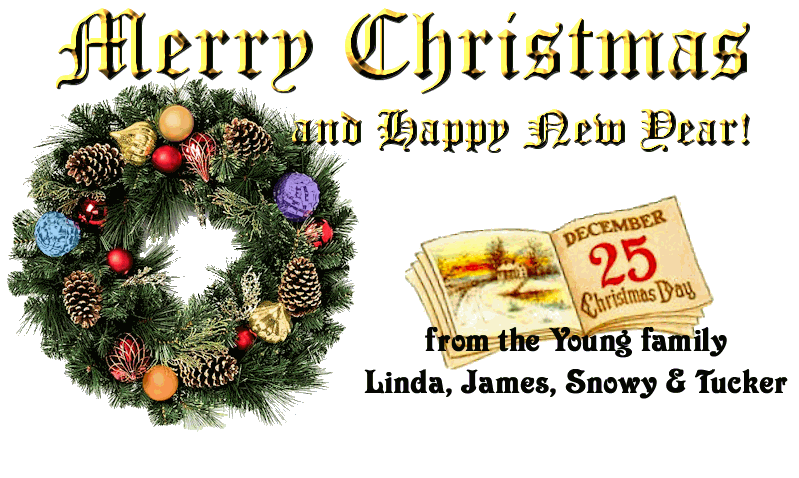 ♥ TABLE OF CONTENTS ♥

Grandma's Wine Biscuits    ♥    "The True Story of the Tree Fairies"    ♥    Christmas Media
Christmas Books    ♥    Christmas Cartoon Quiz    ♥    "The Double Christmas Gift"    ♥    Our Own Traditions
Christmas Music    ♥    "The Gift Behind the Gift"    ♥    "Gift of the Magi" and Other Stories
"The Ghosts of Christmas Past": A Vintage RI Essay    ♥    Christmas Poetry    ♥    Christmas Places


Sugar cookies? Not in our home! My aunts and cousins were prodigious bakers during holidays, and my Mom on a smaller scale since it was only the three of us. But since we were of Italian heritage, our cookies were different. On Easter and Christmas we had "butterballs," which were tremendously popular with about every nationality. I've seen recipes for them online called "Danish wedding cookies," "Russian tea cakes," and "Mexican cookies," among other things. My Lanzi relatives and Mom also made almond bars and molasses cookies (the latter made as a bar as well, chewy and delicious with the nice strong taste of dark molasses). More ambitious bakers made "wandi," a crumbly confection of ribbon-like dough deep fried, "tied" into a bow, and sprinkled with confectioners sugar, or the classic Italian struffoli, but more than likely you ordered these two from the nearest neighborhood bakery, which were scattered liberally over the city up through the 1970s. But my favorite of all the cookies were wine biscuits. The latter are, in the British sense, a crisp cookie, not a dinner bread. Wine biscuits can be purchased in many stores that sell ethnic or Italian food, but the commercial ones are usually extremely crumbly and have dyes added to them to make them look red or purple. (Some of them even include pepper. <ugh>) Mom fiddled with the recipe a bit to cut down on the sugar, added more wine, and her recipe provides a firm, crunchy cookie with just a faint sweet taste of wine. Traditionally you ate these dunked in wine, but they're fine plain or dunked in milk or coffee. Dad loved them in milk.
INGREDIENTS
Dry
Wet
4 cups of flour
3/4 cup of sugar
3 teaspoons of baking powder   
1/2 teaspoon of salt
1 cup strongest burgundy wine you can find (Hearty burgundy is best.)
2/3 cup of corn or canola oil
DIRECTIONS

Using a large mixing bowl (big ceramic or glass pasta bowls work as well), mix the dry ingredients first, then add oil and water to a "bowl" you have made of the dry mixture. Using a large sturdy spoon, mix ingredients until they begin to stick together. Then you must knead the mixture by hand until it is completely mixed and smooth. Do not overknead! If the dough is sticky, add a little flour; if it's dry, add a little wine. End product should be a smooth, slightly shiny mass of dough with a "pebbled" type surface. If the wine you bought is dark enough, it may have a slightly purplish cast. Make a "loaf" of this completely kneaded dough and set it on a slightly floured surface so it won't stick.

Slice a piece of the loaf off and roll dough into a tube the width of your index finger and at least twice as long; the tubes should be made doughnut shapes around 2 - 2 1/2 inches in diameter (you may have to cut off or lengthen tubes at times). Make sure the ends are "fastened together" if you want nice round cookies. Place cookies on cookie sheet covered in wax paper and bake in oven at 325 degrees until brown on the bottom. (Check after 20 minutes and turn cookie sheet around. Let it go another 10 minutes, then keep checking.) (I like them well-done on the bottom but that's just me . . . <g>)

You can make the wine biscuits look more attractive by mixing up one egg in a small bowl and using a small basting brush to brush the egg on top. This leaves them with a nice shiny glaze.

Here's a tutorial I did in 2011 on my holiday blog, with photographs.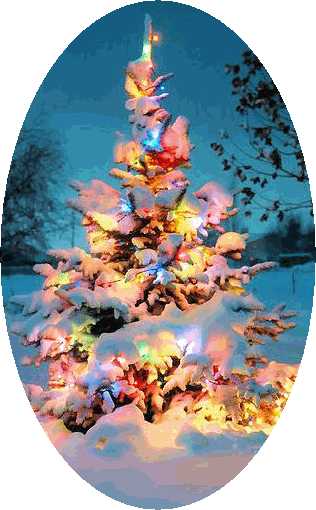 In November of 1994, I hit an emotional nadir. It began the Friday of Veteran's Day weekend, when, after an oil change and minor repair at Tune-Up Clinic, my car's engine caught fire. The repair shop manager assured me their insurance would cover the damage to my little silver Dodge Neon, which otherwise was in good repair and only needed some cosmetic tweaking to look nearly new.
A week later, my endocrinologist called. (Since my thyroid cancer surgery in 1990, I must have periodic checkups to make sure certain endocrine levels are balanced.) She told me I needed another thyroid scan as my blood test had come back with suspicious signs. I was terrified, not only that the cancer had returned, but because the thyroid scan in the past had been a very invasive procedure. At one point you sit with a huge scanner over your face for 10 minutes. A severe claustrophobe, I emerged from the previous scan in hysterics.
The following week, on the day after Thanksgiving, my budgie Merlin died. He had been ill off and on for most of the year, and the vet could not make out what was wrong with him. Very much part of the family, Merlin was a "character" who even my co-workers knew. His funny habits, like preferring pork chops to seeds and playing soccer with the cat busy balls I bought for him, were always recounted. I was devastated by his death and certainly not prepared for the call a week later from the insurance company for Tune-Up Clinic. They insisted the fire was my fault (dried oil on my engine!) and they would not pay the claim! [Our lawyer had to threaten to sue them for the repair value of the car, almost $10K, before they would relent.]
So I was carless, birdless, and awaiting potentially horrible medical news when my friend Juanita appeared on our doorstep. She had been super-supportive during the crisis, driving me to work (at that time we worked in the same building) and providing a shoulder to cry on, and her husband was on the lookout for a good used car for me. I was surprised to see her—and even more surprised when she carried into our apartment a seven-foot Frasier fir tree. She had heard me say I had been dreaming of a live Christmas tree and she and a mutual friend, Betty, had bought one for us. Needless to say, I was in tears at this gesture. Later on I jokingly dubbed them "the tree fairies." We enjoyed the fragrant tree all through Advent and Christmastide.
Several weeks after Christmas the thyroid scan took place. I sat tensely next to James in the waiting room of Northside Hospital, reading the 23rd Psalm and clutching a handkerchief that a friend, Ken, had prayed over in church. Once in the examination room, I was hit with two surprises: the scan machinery had changed to a much less invasive structure, and Andy, the sympathetic head technician, was on duty. When he found out I was terrified, he sat next to me holding my hand throughout the entire 25-minute procedure.
We had returned to the waiting room for only a few minutes before Andy came out and said everything was clear. We walked out of the hospital to a beautiful, cloudless blue sky. James looked upward and remarked, "Everything looks so much brighter." We ate breakfast, then announced the news to friends at lunch. Later I posted the events to our friends online on GEnie, as good news should always be shared. But I was still in shock. It took me all day to realize God had given me my life back.
But then maybe once you've been touched by "tree fairies," nothing is ever quite the same again.


Don't you just love the classics that bring joy to the airwaves at Christmastime? Here are my favorites!
Best Christmas Viewing on TV
Animated

The Little Drummer Boy - The Nativity handled in an entertaining and sensitive way
The Small One - Disney's short version of the Charles Tazewell radio classic—bring tissues!
Mr. Magoo's Christmas Carol - The Christmas Carol Trivia Book voted this the best musical version ever of the Dickens' classic; this is the first animated Christmas special I ever remember watching, way back in 1962
Rudolph the Red-Nosed Reindeer - Probably the first Rankin-Bass special I recall, first broadcast on a Sunday afternoon in 1964 on The GE Fantasy Hour
A Charlie Brown Christmas - Can you believe that CBS was against this classic? Listen to Mike Rowe's "The Way I Heard It" Podcast for the story!
For Better or For Worse: The Bestest Present/The Christmas Angel - Based on Lynn Johnston's classic comic strip
The Night Before Christmas - Nostalgic story of the "true" story of the writing of "A Visit from St. Nicholas"; incomplete on DVD, complete version here
Prep and Landing and Prep and Landing: Naughty v. Nice - The rollicking story of Lanny and Wayne, who provide prep and landing for Santa and his team; a recent favorite
Santa Claus is Comin' to Town - Rankin-Bass' toe-tapping tuneful story of the toygiver
How the Grinch Stole Christmas - Chuck Jones' classic animated adaptation of the Dr. Seuss favorite
Mickey's Christmas Carol - my husband's favorite version of A Christmas Carol
Visit Rick Goldschmidt's The Enchanted World of Rankin-Bass for information on the original broadcast of Rudolph and other Rankin-Bass Christmas presentations.
Made for TV Movies

The Homecoming - a Christmas Story - pilot for The Waltons and probably my favorite Christmas movie of all time
The House Without a Christmas Tree - or maybe this is my favorite Christmas movie of all time; it seesaws back and forth; I love Addie—she's the child of my heart
The Gathering - From Hanna-Barbera, of all people, the sensitive story of an older man who realizes he needs to make amends with his family
A Christmas Memory - find the original with Geraldine Page; the remake with Patty Duke is well acted, but the inclusion of other characters takes away from the story of Buddy and his cousin
Mercy Mission: The Rescue of Flight 771 - no sleigh bells, but the story of an American pilot in a small plane lost over the Pacific, helped by a New Zealand commercial pilot and his crew
Specials

Best of the Andy Williams Christmas Shows - Andy, his family, snow, and lots of music
Christmas Around the World With Perry Como - With the best moments from Perry's international Christmas specials (and one from Colonial Williamsburg
Simple Gifts - A rare animated special from PBS with six short segments about Christmas; nothing like it anywhere else
John Denver and the Muppets: A Christmas Together - Country singer Denver and the exuberant Muppets just plain have fun
A Muppet Family Christmas - What happens when the Muppets all gather at Fozzie's mom's house for Christmas? Notable for having all of Henson's TV creations together, including the gang from Fraggle Rock
Theatrical Christmas Films



Miracle on 34th Street - the 1940s original!—accept no substitutions (and this includes the colorized version)
The Bishop's Wife - Cary Grant as a suave angel, David Niven as an overworked bishop, and a luminous Loretta Young in beautiful 1940s settings
A Christmas Story - one of the funniest movies about Christmas and growing up ever made
White Christmas - Technicolor confection with Bing Crosby and the great Danny Kaye
I talk a little more about these specials in "Those Wonderful, Wonderful Christmas Specials (and Movies)."
Don't find your favorite here? Possibly not, since I'm not a fan of It's a Wonderful Life (don't faint) or The Year Without a Santa Claus. Here's a list of Christmas movies linked to info about each movie at the Internet Movie Database.
Plus here are just some of those great
Series Television Christmas (and Christmas Season) Episodes

Dragnet: "The Big Little Jesus" (black-and-white) / "The Christmas Story" (color)
All Creatures Great and Small: "Merry Gentlemen"
Bewitched: "A Vision of Sugar Plums"
Bewitched: "Sisters at Heart"
Ellery Queen: "The Adventure of Auld Lang Syne" (New Year's episode; the 1975 series with Jim Hutton)
Family Affair: "Christmas Came a Little Early"
The Ghost and Mrs. Muir: "The Ghost of Christmas Past"
The Good Life (Good Neighbors): "Silly, But It's Fun..."
Hill Street Blues: "Santa Claustrophobia"
Lassie: "The Christmas Story" (1958)
Lassie: "A Christmas Story" (1960)
Lassie: "Yochim's Christmas"
Lassie: "Lassie's Gift of Love" (2 parts)
Lassie: "The Little Christmas Tree"
Lassie: "The Greatest Gift"
Lassie: "Miracle of the Dove"
Lassie: "The Blessing"
Little House on the Prairie: "Christmas at Plum Creek"
Little House on the Prairie: "Blizzard"
Little House on the Prairie: "A Christmas They Never Forgot"
M*A*S*H: "Dear Dad"
M*A*S*H: "Dear Sis" (Father Mulcahy is my favorite M*A*S*H character ever)
M*A*S*H: "Death Takes a Holiday"
M*A*S*H: "'Twas the Day After Christmas" (Boxing Day episode)
M*A*S*H: "A Year for All Seasons" (New Year's episode)
Remember WENN: "Christmas in the Airwaves"
To the Manor Born: "The First Noöl"
The Twilight Zone: "Night of the Meek"
Voyagers!: "Merry Christmas, Bogg"
The Waltons: "The Best Christmas"
The Waltons: "The Children's Carol"
The Waltons: "Day of Infamy" (Pearl Harbor)
The Waltons: "The Spirit"
If you love all things Christmas movies, specials, and episodes, read Joanna Wilson's blog Christmas TV History!
The Christmas sermon from perhaps my favorite holiday film, The Bishop's Wife, which I remembered as a child long after I had forgotten the story of the film.

Tonight I want to tell you the story of an empty stocking.

Once upon a midnight clear, there was a child's cry, a blazing star hung over a stable, and wise men came with birthday gifts. We haven't forgotten that night down the centuries. We celebrate it with stars on Christmas trees, with the sound of bells, and with gifts.

But especially with gifts. You give me a book, I give you a tie. Aunt Martha has always wanted an orange squeezer and Uncle Henry can do with a new pipe. For we forget nobody, adult or child. All the stockings are filled, all that is, except one. And we have even forgotten to hang it up. The stocking for the child born in a manger. It's His birthday we're celebrating. Don't let us ever forget that.

Let us ask ourselves what He would wish for most. And then, let each put in his share, loving kindness, warm hearts, and a stretched out hand of tolerance. All the shining gifts that make peace on earth.


I collect Christmas books—at least Christmas books of a certain kind. I've never been interested in either the craft type of Christmas book or its usual companion, the Christmas cookbook. I do have one Christmas recipe book, but simply because it comes with the stories behind those recipes as well. The type of Christmas book I like is either Christmas stories or, in the nonfiction area, books about the history of the holiday itself, the history of Christmas symbols and customs, or how the holiday is celebrated in other places beside the United States. Haunting used bookstores and library sales as well as the usual chain bookstores and Amazon.com has brought me some wonderful finds (and two completely full bookcases).
Of course I also enjoy Christmas fiction. One of my best discoveries came in 2001, when I picked up a copy of Gerald Toner's Lipstick Like Lindsay's and Other Christmas Stories. Mr. Toner writes Christmas stories that do not involve magical little characters, childlike adults, or children's fantasy characters. Instead, his protagonists are adults or young people who through some means or another come to learn the true, intangible qualities of the holidays. Toner has published three other books of stories, all as priceless as the first.
Here are some other favorites:
Christmas in America, Penne L. Restad, and The Battle for Christmas, Stephen Nissenbaum. (Nonfiction) The development of the Christmas celebration in the United States is covered in both books; Nissenbaum's volume is a little meatier, but both are worth having for the different aspects they cover. The only annoyance is that after the Victorian Christmas is firmly entrenched, both books stop cold (at least Nissenbaum tells you initially that that's his plan)—Christmas post-1914 seems to have no interest to Restad or Nissenbaum, where I think coverage of the holidays during both World Wars and the Depression would have been a worthy addition to either study.
The Best Christmas Pageant Ever, Barbara Robinson. (Fiction) Six scruffy kids from the wrong side of the tracks get involved in a church's Nativity pageant. Far from being "just a children's book," this is a fast and funny novel that nevertheless touches on the real meaning of the Christmas season. Filled with wonderful wry descriptions by the heroine of the story, including this classic about her best friend: "[She] was so nasty-clean that she had detergent hands by the time she was four years old."
All About Christmas, Irena Chalmers. (Nonfiction) Also known in older editions as The Christmas Almanac. Nonfiction tracing the traditions of the season, with beautiful color photos, wry cartoons, and marvelous essays ("The Gift Behind the Gift," reprinted here, is from this book)—and that's just a taste of this wonderful book.
A Christmas Carol, Charles Dickens. (Fiction) Scrooge. Bob Cratchit. Tiny Tim. Three ghosts. What else could you want?
The Life and Times of Ebenezer Scrooge, Paul Davis (Nonfiction) Okay, you might want this book, which examines the way succeeding generations have interpreted the Dickens' classic.
Christmas Past, Robert Brenner. (Nonfiction) Unlike other books I've seen about collecting Christmas memorabilia, this trade paperback about collecting Christmas ornaments and lights has detailed histories about ornament manufacture and the history of candles and then electric lighting, plus color photos of ornaments. The price lists are confined to the last tenth of the book. Brenner also has several sequels, one about Christmas ornaments from 1949-1960, 1960 present, and one about Christmas displays.
Christmas Past, Gavin Wightman. (Nonfiction) This one is based on a British TV special by the same name and chronicles how the "modern" British Christmas came about from "old-fashioned" traditions really only about 150 years old. Cross fingers that the Discovery Channel repeats the special someday—it's equally fascinating. The Making of the Modern Christmas (J.M. Golby, A.W. Perdue) is similar, but touches more upon the backfeeding that American Christmas customs had on the British Christmas. Two very interesting looks at Yuletide history in the country that inspired many of our own Christmas customs.
The House Without a Christmas Tree, Gail Rock. (Fiction) This one started life as a CBS Christmas special back in 1972, but was novelized as well; terrific story about a little girl in 1946 Nebraska whose embitted father refuses to allow her to have a Christmas tree. The lovely sketched illustrations are definitely a plus.
Unplug the Christmas Machine, Jo Robinson and Jean Coppock Staeheli, and The Christmas Survival Book, Alice Slaikeu Lawhead. (Nonfiction) Both books talk about the modern habit of blowing simple Christmas traditions and modern holiday hassles into destroyers of the Christmas season. Both offer suggestions on how to make the holidays stress-free and how to enjoy them the way you want them, not the way television and advertising tell you it "ought to be." See also Elaine St. James'
Celebrate the Wonder, Kirsten M. Tucker, Rebecca Lowe Warren. (Nonfiction) Another book that tells you how to simplify your holidays, this one doesn't rail about what is, but simply goes into what can be: decorations and customs and recipes from other nations, planning a Christmas more spiritual than grasping, etc. Simplify Your Christmas, a pocket-size book of simpler Christmas ideas, and Under the Tree: Simpler Alternatives by David and Elen Morley.
Lassie: A Christmas Story, Earl Hamner and Don Sipes. (Fiction) Based partially on the old television series and partially on the 1990s Animal Planet series, this beautifully illustrated book actually concentrates on the real meaning of Christmas rather than emphasizing Santa Claus and getting expensive gifts.
A Christmas Celebration in Song and Story, Al Remson, and Christmas Songs Made In America, Albert J. and Shirley C. Menendez. (Nonfiction) While Remson's book also contains material about Christmas customs, a good deal of the book is devoted to the history of traditional Christmas carols, with notes on how the verses have changed over the years. The Menendez book is about popular Christmas music given birth in the United States, from lovely carols like "O Little Town of Bethlehem" to the bouncy hit "Rudolph the Red-Nosed Reindeer" and the plaintive "I'll Be Home for Christmas."
Miracle on 10th Street, Madeleine L'Engle. (Fiction/Nonfiction) A collection of L'Engle's Christmas essays, excerpts, poetry, and short fiction, including the complete texts of "A Full House," the short story later published on its own as An Austin Family Christmas, and "The Twenty-Four Days Before Christmas," also once published as a short novel.
I'll Be Home for Christmas," The Library of Congress. (Nonfiction) Drawing from letters, diaries, photo archives, and other sources, this is a nostalgic and moving book about Christmas during the World War II era.
The Cottage Holiday, Jo Mendel. (Fiction) One of the series of Whitman's "The Tuckers" novels, this marvelous children's story about a sickly little girl allowed her Christmas wish—to spend the holidays at the family's summer cottage—explores the joys of a traditional family Christmas without the intrusion of cartoons or modern electronics.
Christmas, Annette Spence. (Nonfiction) A big beautiful coffee-table book with festive pictures, information is presented in a dictionary-like alphabetical format that includes Christmas customs, songs, authors, some recipes and crafts.
How Far to Bethlehem? Norah Lofts. (Fiction) A novel of the Nativity.
The Christmas Almanac, Michael Stephenson. (Nonfiction) This is a British book, quite different from the Irena Chalmers volume, coffee-table size with fine color illustrations accompanying the story of Christmas celebrations going back to the Middle Ages and proceeding through the years through Dickensian times, the Victorian era, and finally the present. Hogmanay and other traditional British holiday customs are also explained at length.
Treasury of Christmas Stories, Webb Garrison. (Nonfiction) These are Christmas stories with a twist—real-life tales of how certain Christmas customs were born, including the first Christmas tree in the White House.
A Newbery Christmas, Anthology. (Fiction) A collection of Newbery Medal Award winning authors' Christmas stories, from Beverly Cleary's Ramona appearing as a sheep in the Nativity pageant to Christmas with Eleanor Estes' Moffat family to two girls who find out about appearances and friendship in the classic "One Hundred Dresses."
A Country Diary Christmas Book, Sarah Hollis. (Nonfiction) A nostalgic celebration of an Edwardian Christmas, inspired by Edith Holden's Country Diary of an Edwardian Lady. Using Edwardian paintings, engravings, chromos, and other illustrations, including some of Holden's own drawings, Hollis gives us a rich portrait of how the Edwardians celebrated the holidays.
Told Under the Christmas Tree, published by McMillan. A collection of children's stories about the holidays, with authors including Ruth Sawyer, from the United States as well as stories of Christmas customs in other lands.
All is Well, Frank Peretti. (Fiction) Picture book about a little girl who tries to help her financially-strapped mother by selling old possessions door to door and who, in the process, accidentally sells a small, home-made gift that has given the child and her mother strength over the years.
The Trouble with Christmas, Tom Flynn. (Nonfiction) For those who don't celebrate Christmas due to different faiths or point of view, here's a book that makes a good case for elimination of the secular holiday, leaving it solely as a religious celebration for Christians only. I'm not for Flynn's proposal, but his book is also a good history of our Christmas customs and an honest attempt to represent the alienated feelings of non-Christians and non-celebrants during the holiday season.
Sleigh Bells for Windy Foot, Frances Frost. (Fiction) The four books about the Clarks, a Vermont farm family, were school library staples for years. Here Toby, our 12-year-old protagonist, welcomes the holidays with a visit from his best friend, and the fun they have with Toby's grey pony, Windy Foot.
Christmas After All, Kathryn Lasky. (Fiction) Told in diary form, the story of Minnie Swift and her Indianapolis family enduring the Great Depression, and of a cousin's presence that will change their lives forever.
Merry Christmas!, Karal Ann Marling. (Fiction) All about the aspects of Christmas, from wrapping paper to how Dickens changed the perception of Christmas, to Christmas decorations and the origin of Christmas cards, and more. Liberally illustrated with vintage art and photos.
A complete list of my Christmas books in RTF format.

Which asks the question: just how many of those animated Christmas specials have you watched?

She's Rudolph the Red-Nosed Reindeer's girlfriend. What's her name?
What is the name of the little girl who helped Frosty the Snowman escape the evil Professor Hinkle?
What was the name of the donkey who took Mary and Joseph to Bethlehem? (Hint: He had excessively long ears!)
What is the name of the Grinch's dog?
Santa Claus refused to visit Junctionville because this mouse said he was "a fraudulent lie." What is his name?
What is it Lucy Van Pelt wants for Christmas rather than toys?
What is the name of the frosty foe who blocks Kris Kringle, adopted son of the Kringle elves, from delivering toys to the village of Sombertown?
What kind of dessert does Tiny Tim sing for in Mr. Magoo's version of A Christmas Carol?
Who is the frazzled woman who plays herd on her sons the Heat Miser and the Snow Miser?
Ali and Ben Haramid force this little drimmer boy to join their performing arts caravan—what's his name?

      Bonus question: Name the little drummer boy's three animals:
      _______________ the camel
      _______________ the donkey
      _______________ the lamb

I found this wonderful anecdote in a book called Follow the Year by Mala Powers. It was especially meaningful that year of the "tree fairies" when so many of our friends did favors for us.

John, a young African boy, listened carefully as his teacher explained why it is that Christians give presents to one another at Christmas. "The gift is an expression of our joy over the birth of Jesus and of our friendship for one another," she said.

When Christmas Day came, John brought the teacher a seashell of lustrous beauty. "Where did you ever find such a beautiful shell?" the teacher asked as she gently fingered the gift.

John told her that there was only one spot where such extraordinary shells could be found. When he named the place, a certain bay several miles away, the teacher was left almost speechless.

"Why it's gorgeous—wonderful—but you shouldn't have gone all that way to get a gift for me."

His eyes brightening, the African boy answered, "Long walk part of gift."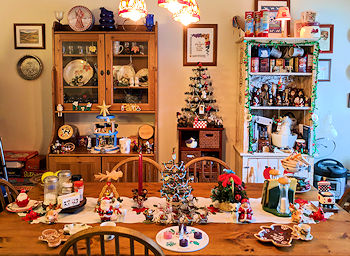 Spotting the first lights of the season at a private home; we've seen them as early as November 11 in a tiny town in North Georgia while driving to Gatlinburg for vacation

Driving out to the Monastery of the Holy Spirit sometime at the beginning of December to visit the church, so cool and peaceful even in summer, and the gardens and gift shop

Doing other Christmas-oriented things on each of the weekends of Advent, like taking a Christmas tour of homes, attending the Atlanta Radio Theatre Company's annual production of An Atlanta Christmas, shopping at the Apple Annie Craft Show

One day during a week in December I park in downtown Marietta and stroll around the stores enjoying the decorations, including the antique ornaments displayed in the antiques mall
Attending Christmas parties with our friends

Touring the "Lights of Life" at nearby Life University, where the entire campus becomes a giant light show, complete with a "dragon" in their pond, penguins sliding on the snow, and reindeer practicing their takeoffs

Watching The Homecoming or The House Without a Christmas Tree on Christmas Eve or Christmas Day

Eating a traditional Christmas Eve supper of spaghetti and meat sauce...

...followed by a drive around the local neighborhoods looking at Christmas lights (something I remember from childhood)

Stretching Christmas properly into Christmastide (the Twelve Days of Christmas) by making Christmas calls between Christmas and New Year

Hosting an Epiphany party on the closest Saturday to January 6




As the manic possessor of around 200 Christmas albums (record, cassette, CD, .mp3), I've gotten a lot choosier about what type of music I buy these days. I'm especially always on the lookout for "alternative" music rather than the fifteenth different version of Rudolph the Red-Nosed Reindeer and Silent Night. Eventually exhausted by searches for songs I didn't have—including a vocal version of "Ding-Dong-Merrily on High"—I found others I really liked.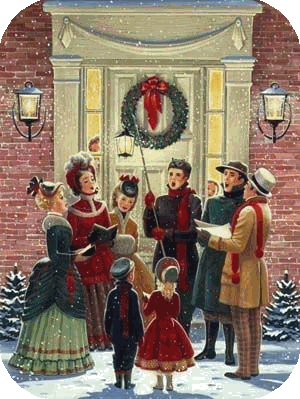 Which is why I heartily recommend the following albums for those looking for alternative Christmas tunes. First is the "Revels" series, which is produced out of Cambridge, Massachusetts. The original album, "The Christmas Revels," goes back many years into Christmas celebration to present songs and speeches from a medieval Christmas, including rounds and dances. I have almost all their other albums, including "Christmas Day in the Morning," "Sing We Now of Christmas" (old European carols), "Wassail! Wassail!" (early American Christmas carols and other religious songs and party dances, with several spoken reminisces in between), "To Drive the Dark Away" (Scandinavian and Russian carols, some quite dark!), "A Victorian Christmas," "Tutta Bella" (an Italian Christmas celebration), "Danse de Noel" (Cajun-French), and "The Children's Revels," which is a collection of songs from the other albums plus other songs that children especially sang during holidays past. The Revels folks also do performances of folk songs not having to do with Christmas; these have also been collected on CD and tape (see link below).
My true loves are instrumental albums, which I listen to all year long. I have such a variety of series. Several CDs I picked up in Yorktown, VA, which include Christmas carols played on dulcimers, fifes and drums, and one even on bagpipes! Two other good albums are Linda Russell "and Companie" singing older folk carols, "Colonial Folk Christmas" and "Sing We All Merrily." Several of the songs on the first album are duplicated in a slightly different version on the second, but this doesn't detract from enjoying the songs, accompanied by folk instruments such as hammered dulcimer, harp, zither, and guitar.
Other "unusual" Christmas music includes the two albums "What If Mozart Wrote 'Have Yourself a Merry Little Christmas'" and "What If Mozart Wrote 'I Saw Mommy Kissing Santa Claus,'" familiar Christmas tunes done in baroque style. The first time I heard the first album I had to rush up to the record store cashier and exclaim, "What on earth is that you have on?" I bought it five minutes later. From the old Dedalus Book store in Maryland I purchased two albums of a collection by Gregg Minor, Christmas songs played on rare instruments.
The "Winter's Solstice" albums put out by Windham Hill were among my favorites with fine mixes of old carols and original New Age-type compositions, and I am sorry they no longer exist as a company. Mannheim Steamroller albums are very much in the "Top Ten" in the collection as well, joined in 1997 by their Christmas concert CD, and those of you who like Celtic music will love "The Bells of Dublin" by the Chieftains and Narada's various "Celtic Collection" albums. My two personal favorites in that area are by James Galway, whose versions of "Past Three O'Clock" and "The Shepherd's Pipe Carol" I find enchanting.
While many of my Christmas favorites contain soft performances with hammered dulcimer, harp, flute, violin, and of course the wonderful music boxes of previous centuries, I also love Christmas music done by brass ensembles. The London Brass Ensemble and several albums by the Canadian Brass hold pride of place on the shelf. Wandering away from brass, a wonderful, very much missed local bookstore going out of business supplied me with such treasures as "Candlelight Carols" (sung at Boston's beautiful Trinity Church) and medieval European Christmas music. A delightful find from a few years ago was the CD "This is Christmas," a collection of the Alfred Burt Christmas songs. Perhaps the best known Burt song is the beautiful "Some Children See Him," but I also love "We'll Deck the House" and "Bright, Bright, the Holly Berries."
Of course there's a complement of familiar standards: Mother's favorite Bing Crosby, the wonderfully mellow Perry Como, the kitschy Partridge Family (with probably my favorite arrangement of "Have Yourself a Merry Little Christmas," the alternatively rollicking and somber "John Denver and the Muppets: A Christmas Together," the soundtrack to A Charlie Brown Christmas ("Christmastime is Here" being one of the loveliest holiday songs ever written). I even have an album of carols sung at the Brandenburg Gate, and another in Breton.


This essay by Gregg Easterbrook was originally published in The New York Times on December 24, 1983, and was reprinted in Irena Chalmer's All About Christmas (formerly The Great American Christmas Almanac), paperback edition published in 1990 by Viking Penguin. It remains one of my favorite holiday essays.

       The most splendid Christmas gift, the most marveled and magic, is the gift that has not yet been opened. Opaque behind wrapping or winking foil, it is a box full of possibilities. An unopened present might be anything—gems, crystal, oranges, a promise of devotion. While the present is unopened, it can rest under the tree to be regarded and speculated upon at length, becoming whatever the recipient wishes.
       Opening the present, by comparison, is often anticlimactic—no matter what the contents. For once opened, the gift passes from the enchanted realm of promise into the constrained reality of material possession. Then it begins to impose terms on its owner—terms like sizes, warranties, colors, maintenance, accessories, storage space, assembly, extremely thick books with instructions. (Anyone receiving a personal computer this year should not expect to speak to loved ones again until next year.) Open a gift and, like the vacuum in a coffee can, the possibilities whoosh away, never to be recovered.
       So it is that Christmas Eve is the best part of Christmas. Compared with the clamor and urgency of the day itself—the schedules to satisfy, the near-strangers to pretend to be close to, the post-gift frenzy to compare windfalls—Christmas Eve is serene. It is the moment, still and expectant, when the warmth of the season may be felt for its own sake—the moment to light candles and listen for a sound in the distance. It is the moment when the meaning of the day, for those who wonder at it, may be contemplated without distraction from timetables or remote-controlled robots.
       If anticipation is the essence of Christmas, Christmas Eve is the essence of anticipation. All the holiday's elves and henchmen revel in it. Snow is most beautiful while it falls, noiseless and free: Once on the ground, it succumbs to soot and stumbling tracks. The solitary country house is most beautiful observed from the cold hill above, as it shines out yellow squares of light and firesparks, promising friendship. The smell of Christmas cookies baking can be as satisfying as eating them, the first cup of Christmas cheer as gratifying as the next five combined. Lighting the tree is the finest part by far.
       Often what precedes is better that what follows, even when, like Christmas Day, what follows is good. The first kiss, clumsy as it always is—first kisses generally have all the grace of two freight trains colliding on a dark siding—can be the most moving. However physically inadequate, it conveys the promise of further kisses, more aesthetic or athletic, and the promise of proximity before and after, the companionship that a kiss seals. By that way of thinking, the most excitement available under the mistletoe is not the touch itself, but the instant just before, when she (or he, depending) steps forward to join you there. This is the moment when you know someone else wants to be near you, a moment blushing with what might be.
       The original point of Christmas, now better reflected on tranquil Christmas Eve than on the madcap day itself, was to proclaim what might be. Wise men and shabby shepherds alike went to Bethlehem that first Christmas Eve because they hoped what was happening there would begin to elevate humankind—to make us more truly humane and deserving of each other.
       So far, it has not worked out that way. But that does not mean the ideal was wrong or the goal unattainable. What might be is only elusive, not impossible. Peace on earth and mercy mild are still possible. On Christmas Eve all things are possible.


A link to my favorite Christmas story of all, O'Henry's "Gift of the Magi"
In a similar vein, Temple Bailey's "A Candle in the Forest"
If you've never read it, don't despair: one of Dickens' shortest efforts and one of his best: A Christmas Carol


* * * * * * * * * * * * * * * *


Candle, candle,
Burning bright
On our window sill tonight,
Like the shining Christmas star
Guiding shepherds from afar,
Lead some weary Traveler here,
That he may share
Our Christmas joy.
     . . . . . Isabel Shaw

Mistletoe
Walter De La Mare

Sitting under the mistletoe
(Pale-green, fairy mistletoe),
One last candle burning low
All the sleepy dancers gone,
Just one candle burning on,
Shadows lurking everywhere:
Some one came, and kissed me there.

Tired I was; my head would go
Nodding under the mistletoe
(Pale-green, fairy mistletoe),
No footsteps came, no voice, but only,
Just as I sat there, sleepy, lonely,
Stooped in the still and shadowy air
Lips unseen — and kissed me there.

Christmas Gifts
Betty Cooke

Some packages are lovely
     With fancy bow and tie;
The paper looks so glossy
     It captivates the eye.

It's not the pretty ribbon
     Or cover bright and bold,
But the spirit of the giver
     Hidden in the fold.

Wrap a little of yourself
     And tie it with a smile,
Fill it full of warmth and love
     And give a gift worthwhile.

Songs of Christmas
Peggy Milcuch

Carolers singing as of yore,
Holly bedecking every door,
Red woolen stockings hung up with glee,
Icicles draped on a Christmas tree,
Santa coming on Christmas Eve,
Toys left so wee ones may believe,
Mistletoe slyly hung here and there,
And, filling the cold, clear winter air,
Songs of "Merry Christmas" everywhere.

May the sights and sounds of Christmas
And the joy each does impart
Cause a special warmth and glow to
Long remain within your heart.

* * * * * * * * * * * * * * * *


It is Christmas in the mansion,
     Yule-log fires and silken frocks;
It is Christmas in the cottage,
     Mother's filling little socks.

It is Christmas on the highway,
     In the thronging, busy mart;
But the dearest, truest Christmas
     Is the Christmas in the heart.

So remember while December
     Brings the only Christmas Day,
In the year let there be Christmas
     In the things you do and say;

Wouldn't life be worth the living
     Wouldn't dreams be coming true
If we kept the Christmas spirit
     All the whole year through?
     . . . . . Anonymous





I wrote this in January of 1991, after taking my husband home for Christmas to see where I had grown up. The bleakness of the city of Providence appalled him. Soon afterward the city underwent a rejuvination: a convention center opened, the Providence River was rerouted to its original course, freeing its tributaries, the Woonasquatucket and Moshassuck, and creating Waterplace Park where summer concerts are accompanied by "Waterfire" performances, the Providence Place Mall was built, and for a while downtown thrived. Now it is faltering once more despite the rerouting of I-195 to create park space at India Point. But in memory I look back and remember what was...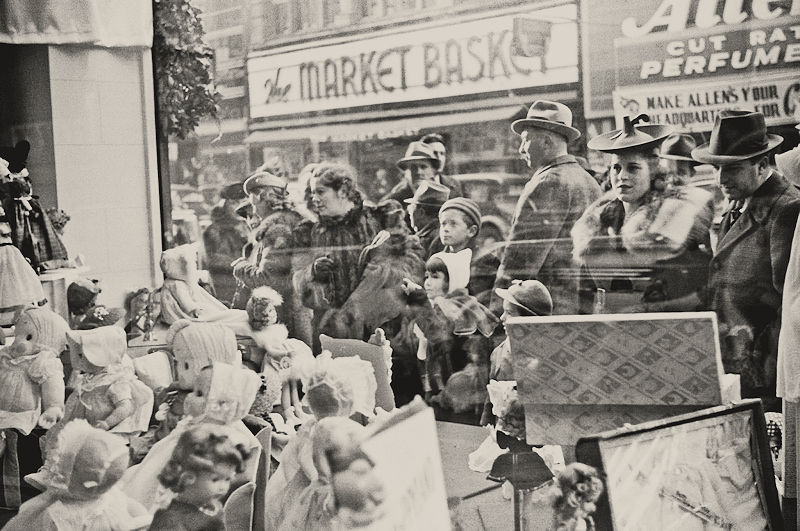 She is a small girl, still young enough to believe in Santa Claus, bundled against winter in a heavy coat, hat, and rubber boots. She holds tightly to her mother's hand in a forest of smothering coats and jackets, excited by the cold and the streets lined with people. In preparation for the holidays, the downtown stores are touched with gold, garlands, and holly hanging everywhere, the streets themselves crossed with garlands from streetlight to streetlight. Department store windows are bright with jewel colors: toys, clothes, and candy; glitter, glint, gleam and Christmas trees. Today Santa Claus arrives, and this year, a magic year, he comes with a real-live reindeer, both standing on a fire engine plodding slowly up Westminster Street! But she is so small, and the crowd so tall—she starts to run, to jump at breaks in the crowd to spy the elusive reindeer, desperate to see the magical creature.
       Mother does not follow.
       Suddenly Santa and the reindeer are gone, vanished into a department store, and she is alone in a milling crowd heading either for cars and buses, or stores. She shivers now, as much with fear as with chill, huddled in the lee of a decorated window, waiting for what seems like eternity. As panic clears and instruction takes its place, she trots between shoppers and over patches of ice to the one place she knows she will be found, the meeting place of the lost. And there she is when Mother appears, next to the solid, safe iron post of the big Shepard's clock. She is scolded and hugged, and taken to sit on Santa Claus' knee.
       She is older now, in her early teens. In her wallet is hoarded all the fruits of a saved allowance, and on this day after Thanksgiving, seated next to Mother, she is riding the bumping bus downtown. It is a grey day, waiting for the brightness of holiday shopping, but for now she stares at the aging neighborhoods: the three-deckers with faded paint; the shadowed windows and cramped neon beer signs of the local bars; the small markets; the "superettes," small sundries stores with candy counters to delight children; the missions; the great stone bulk of the National Guard Armory. Mothers and aging women populate the streets, and the unemployed, and the children freed from school, and even now bits of glitter and large-bulbed Christmas trees appear in upstairs windows.
       Downtown has grown slightly shabbier since the day she followed the reindeer, but it still dresses brightly for Christmas. Some stores have already vanished, her beloved Newberrys only a memory now, but she plunges with joy into the festooned places left — the Outlet Company, the Macy's of Providence, with its wide aisles and book department crowded next to the delightful bakery/candy department; Shepard's, the place to go when what you wanted wasn't anywhere else, floors of clothing, a snug corner for books, and the big worn ladies' "salon" upstairs with its glass bricks and big mirrors; the tawdry brilliance of the 5 & 10s remaining, Woolworths stocked with multihued candy and laughter and the scent of hot popcorn, Grants with its dream of Crayola colors—a 64 box for only 67 cents!; the Paperback Bookstore, ceiling to floor, every wall covered with books, books, books, the cashier up in a booth so more books could be racked at floor level, the air fragrant with ink and paper; the smell of hot peanuts from the Planters' store; the candy stores with aromas of heavenly chocolate; the card shops still full of life. The malls are encroaching on the city's business, but for now the stores hold on.
       Hours later, Mother and daughter are at the bus stop, footsore and shifting from leg to leg, arms so full they are hard pressed to have the bus fare out. They stand before her godfather's shoe store, and even through closed door they can still smell the heavenly leather; although cold and tired, they joke and laugh and think of secret surprises. Above them the sky has turned white-grey in the falling darkness — could it possibly...
       A cold white star drifts from the sky, two more, then a dozen, then hundreds, lacy snow falling around the shoppers and the homeward workers, creating the Magic once more.
       Now she is twenty, a college girl in disillusion, still eager to find something of Christmas. The malls gleam with cheer and modern shops, but Magic-in-hiding still beckons her to the city, a tattered city, bruised and untidy. She takes a car this time, not eager to ride the swaying bus through decaying tenements and burned-out stores. Now Woolworth's is clotted with cheap toys and clothing, Grants is transformed into a bank. The smart little dress shops, so hated by the bookworm, have languished and died. The Outlet remains, a grand old lady with empty aisles despite redecoration, but Shepard's sits silently deserted, a bleak hulk on a quiet street, the clock still standing proud, but with two frozen, dirty faces. The hunger-bidding scent of peanuts has vanished with the store, and the beautiful used bookstore she discovered only a year before has been gutted by fire, the books smeared in smoky death on its floor. The stationery stores only make her sneeze now, full of dust and age.
       But she browses what is left—the familiar arms of the tightly stocked Paperback Bookstore, the rich linens and crystal of Pier Linen, the candy and ornaments left brightening Woolworth's, the tall lighted tree on the steps of a sober City Hall, with its creche nestled below. She returns home with a book—and a sigh.
       She is home for Christmas once more, this time with husband in tow, and longs to show him the Magic, but it lies flickering in a gloom not even sunshine can dispel. But they journey to the city still, to see the construction wrought by efforts to bring the city alive again. But it is not the life of old, not the Majestic Theatre and the Loews, the department stores stuffed fat, the strolling shoppers, but banks and businesses and investment firms, and trendy "eating places," and now with the workers leaving for home, the streets are deserted. Even in the garland-decked Arcade, rescued years before from destruction, shops are empty, cashiers bored. Weary clerks close the small stores left: Woolworths decked in pale glitter, the one remaining drugstore, the bead-and-belt emporium doing business in one corner of Shepard's storefront; those people left downtown are merely sharing drinks in one corner of a converted bus kiosk. The Paperback Bookstore lost its lease to a costume jewelry store many years before. And the shell of the old Outlet, its interior gutted by fire, lays razed upon the ground, the memories dying in cold earth.
       And the wind sweeps its way up Westminster Street, past blank and papered storefronts, driving litter before it that swirls, lost, to the foot of the old Shepard's clock.
. . . . © 1991 by Linda M. Young
       

My "Nostalgia Place" essay about Providence from around 2000.


 All About Yule (no, it's not the same as Christmas!)
 Catholic Encyclopedia: Christmas
 Celebrating Christmas
 Christmas at Lighthouse Pointe
 Christmas at the North Pole
 Christmas Magazine
 Christmas Recipes
 Christmas Reflections
 Christmas Truce (I)
 Christmas Truce (II)
 "Country Living" Christmas History and Ideas
 Dark History of Christmas Traditions
 Encyclopedia Britannica's History of Christmas
 Happy Christmas Games Page
 Have Yourself a Merry Little Christmas Page
  Holiday Net Christmas Site
 How Christmas Works
 Merry Christmas.com
 Merry Midwinter (I love the book!)
 My Merry Christmas
 A Reader's Digest Christmas
 Revels, Inc. (cited in Music section above)
 Santa's Net: Christmas Around the World
 The Story of St. Nicholas (told by a Canadian Dutch family)
 Tales of the Middle Ages: Christmas
 Whychristmas.com


Send us an e-mail
     Return to Seasons

Quiz Answers: 1. Rudolph's doe is Clarice. 2. Karen is the girl who saves Frosty. 3. Nestor (the Long-Eared Christmas Donkey). 4. Max is the Grinch's dog. 5. Albert Mouse wrote the insulting letter to Santa. 6. Lucy wants real estate for Christmas. 7. The Winter Warlock blocked Kris and his penguin from Sombertown. 8. Tiny Tim craves "razzleberry dressing." 9. Mother Nature copes with both her Miser sons. 10. Aaron is the little drummer boy, and his three pets are Joshua the camel, Samson the donkey, and Baa-Baa the lamb.